Banking Lawyers in Lyon
Managing your deposit accounts, analysing your loan agreements, dealing with a case of fraud: the fields of banking law are as numerous as they are technical.
#

MUSE AVOCATS: a group of lawyers specialising in banking law
MUSE Avocats is a partnership between lawyers with expertise in a wide range of legal areas offering a 100% independent online platform.
So you get all the advice you need, with the benefit of real-time tracking of your cases and direct contact with your lawyer, with no intermediaries.
#Independence
#Expertise
#Confidentiality
Bank loans
Home loans, earmarked loans, revolving loans, business loans, overdrafts... Complex contracts that require expert analysis.

Bank charges
Incorrect application of pricing conditions or failure to provide proof of commission charged may result in a refund.

Fraud
As numerous as they are varied, fraud techniques are being perfected to stay one step ahead of the devices that are supposed to secure your means of payment.
MUSE AVOCATS
Initial consultation refunded*

Bonds, pledges, mortgages and other guarantees
The law on bank guarantees requires a seasoned eye to detect the many breaches that lenders can be held liable for.

Cryptocurrencies, NFT
A vast area of the economy and finance that is poorly regulated, with new players, often from abroad, generating increased risks of fraud.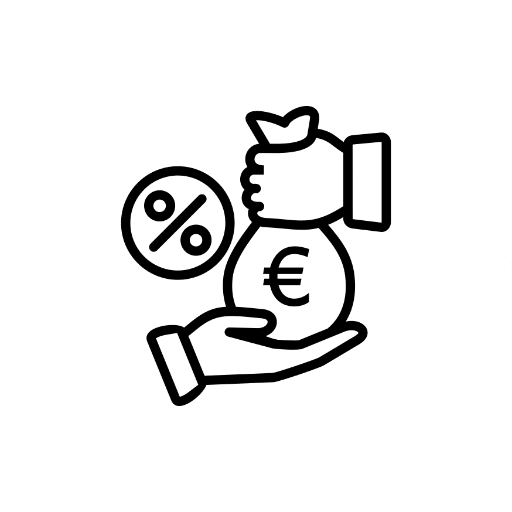 Loan regulations are based on a set of laws that combine common contract law with banking law.
A number of factors need to be carefully considered: firstly, the lender's obligation to provide adequate warnings, information and advice before granting a loan.
Next, it is important to check whether the loan complies with various requirements relating to the TEG or TAEG, the application of rates, usury and the impact of currency fluctuations.
During the execution of the loan contract, constant vigilance is required. This mainly concerns non-compliance with the repayment schedule, with the risk of default.
You should react immediately to request an adjustment to the repayment terms (suspension, rescheduling) in order to avoid having to repay the capital in its entirety, in addition to incurring heavy penalties.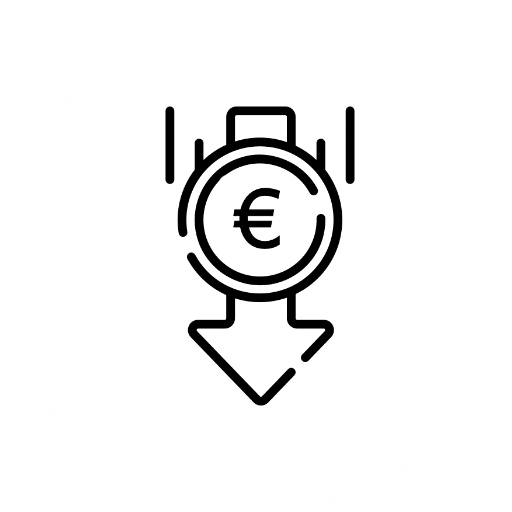 Financial institutions provide three types of services: deposit accounts (current and savings accounts), loans and means of payment (Article L. 311-1 of Code Monétaire et Financier).
For these services, financial institutions set charges which may be referred to by various names: interest, agios, fees, commissions, etc.
Some charges are determined freely by terms while others are strictly regulated by law.
By checking compliance with both the contractual clauses and the pricing conditions, we can sometimes identify abusive practices or even unjustified charges.
You may then request a refund.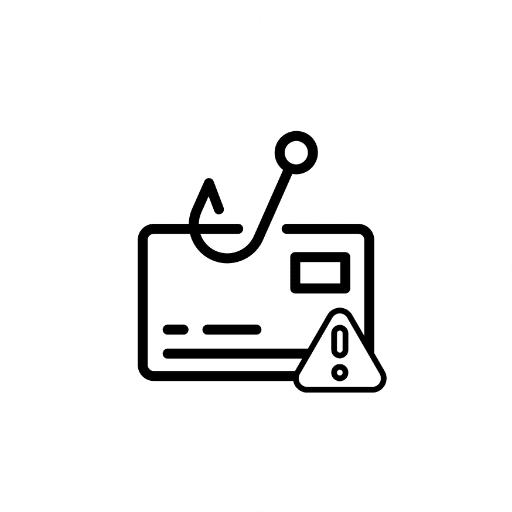 Every year in France, payment fraud generates an average amount of embezzlement estimated at €1.3 billion.
Cheques are the main means of payment misappropriated, followed by bankcards and then transfers.
Users must ensure the integrity of their means of payment is preserved, particularly their security features (confidential codes, identifiers, etc.), and should never disclose them to any third party, even if that third party is acting in the name of a bank.
However, financial institutions' security systems are not foolproof:
exceeding authorised limits for a given type of transaction
inconsistency of transactions (amount, beneficiary, foreign payment)
exploitation of IT failures (unknown IP address, failure to suspend means of payment in advance)
Consult our decisions in banking law, and assert your rights to be reimbursed for fraudulent transactions on your accounts.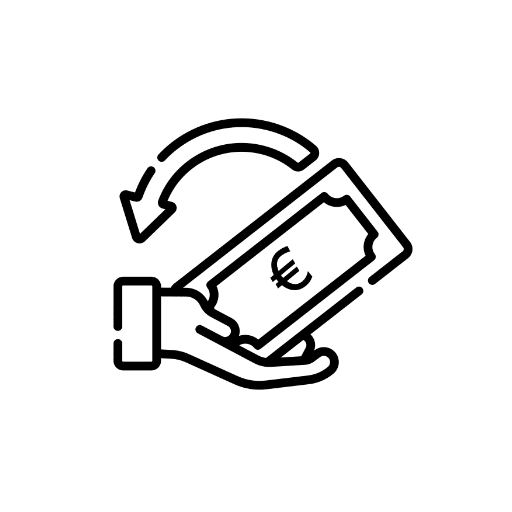 Surety bonds, pledges, mortgages, etc. 
The most important guarantee associated with loan contracts is the surety bond, which is contracted for more than 80% of loans.
Protecting the guarantor's rights involves a series of increasingly numerous and technical control points, some of which have been refined by the ordonnance du 16 septembre 2021, applying since January, 1st 2022: 
exception(s)
disproportionality
failure to warn
irregularities
failure to inform
early repayment, etc.
In addition to this main guarantee, there are other ways of protecting the lender, such as pledging receivables, pledging company shares, pledging a goodwill, pledging an account, pledging a mortgage, and so on.
Each guarantee is governed by its own strict formalities and rules, requiring legal control from negotiation through conclusion to execution.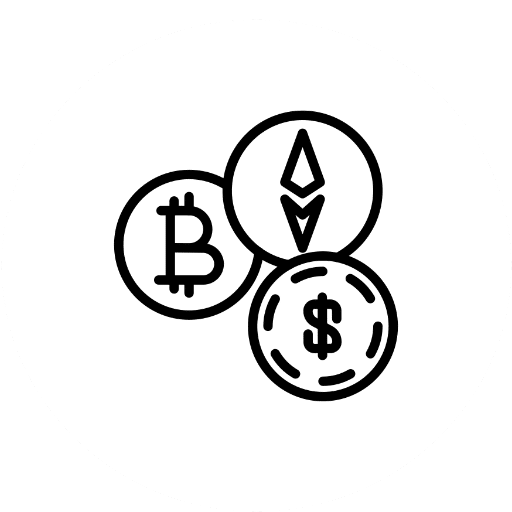 Cryptocurrencies developed in the 2010s.
There are now more than 5,000 cryptoassets, worth $2031 billion*.
The number of scams and frauds linked to cryptocurrencies is constantly on the rise.
In 2021, worldwide, the total amount of petty theft jumped by +600 % to a total of $10.5 billion in losses, compared with $1.5 billion in 2020.
Neither the European Union nor the Member States have provided a comprehensive legal framework for these currencies or their trade.
While the cryptocurrency market is booming, the development of increasingly convincing scams is in full swing and is now coming up against legal uncertainties as to which regime to apply.
Liability claims may be brought.
*(in May 2021)
Frequently Asked Questions
The following is a selection of frequently asked questions. For further information, please use our contact form or the chat module at the bottom of the page.
What is the initial consultation?
The initial consultation enables your lawyer to examine the circumstances of your matter and highlight any legal issues that may arise.
During this meeting, your lawyer will consult all the relevant documents you might have in hands which are related to your case to complete his analysis (contract(s), invoice(s), mail(s) between the various parties involved, accounting documents, witness statements, affidavits, bailiff's reports, etc.).
If the information provided is sufficient, a response may be given to you at the end of this initial consultation.
What happens after this initial consultation?
Sometimes it is difficult to resolve all the outstanding issues of a case at the end of a single consultation. Because a case is so complex, we need to request additional documents and/or information from third parties (administrative authorities, public registers, bailiffs' summonses) or to cross-check information in our professional databases.
At this stage, your lawyer will give you a roadmap outlining all the actions to be taken and the strategy to be followed in order to reach a solution.
All the foreseeable steps will be detailed in a fee agreement, which will give you an estimated time to carry out the formalities (drafting of deeds, compulsory formalities, forensic, court referrals, pleadings, enforcement of judgement).
Is the initial consultation charged?
Should you decide to entrust your case to us, your initial consultation will automatically be subject to a refund on your first invoice. However, if the initial consultation is a one-off and does not involve any sequel, the cost of the initial consultation will be set at the preferential flat rate of €69,00 excluding VAT.
How much does a lawyer cost?
Fees charged by MUSE AVOCATS lawyers are usually billed on a time-spent basis.
However, depending on each specific case, its complexity and what is at stake, how many steps need to be taken and the client's financial resources, a tailor-made fixed fee may be set so your budget is under control.
For more detail, please check the Services and fees page.
Can I pay in instalments?
Yes, our online payment service provider Stripe® allows you to pay your fees in instalments, free of charge.
Are your fees covered by legal expenses insurance?
Yes, in accordance with the deductibles and coverage limits set out in the general and/or special terms and conditions of your insurance policy. Also, please remember your insurance company cannot impose a lawyer on you. You are free to appoint any counsel you wish: our fees will be covered.
#MUSE AVOCATS
Your law firm in Lyon. We welcome you to one of our offices in Lyon. We can also handle all your requests online, whenever you need and wherever you are. Say Hello to digital law!
Find your lawyer in Lyon and the Auvergne - Rhône-Alpes region: commercial law (commercial leasecourt, commercial court, etc.), real estateWe can advise you on a wide range of legal issues, including criminal law, insurance law and construction law. Assists you and advises you on your business. Carries property auctionshandles both insurance and banking litigation. Intervenes to recover your unpaid rent on your business premises. Appears before the Court of First Instance or the Commercial Court for any represented.